Tag Tucking Return Fraud: Stop Wardrobing & Snap and Send Back
MARCH 21 2021
SPOTLIGHT ON TAG TUCKING & E-COMMERCE
The lengths some consumers take to wear and return clothing, footwear, and accessories are genuinely shocking. It is equally stunning how easy the practice of tag tucking is made possible by the tags themselves. How are hang tags making this receipted return fraud practice possible? Their location.
Let's break it down.
What is tag tucking?

What forms of return fraud are possible when tag tucking?

Why do retailers and e-commerce stores need to be concerned?

What solution is available to prevent tag tucking regardless of the location of the hang tag?
WHAT IS TAG TUCKING?
There are two forms of tag tucking. One does not require any effort due to the location of the clothing hang tag or pricing tag. When attached to a garment on the inside, which is their most common location, concealing the hang tag is simple. Unless the tag's cardboard component is substantial or has sharp corners, it is super easy to hide.
Tag tucking to fraudulently wear and return clothing is possible because most clothing hang tags are on the inside of garments
The second, more deliberate method of tag tucking happens when the hang tag attaches to the garment on the outside. The hang tag is deliberately concealed on the inside while remaining connected. Concealment is possible due to the long length of the plastic barb or decorative cord.
Deliberately concealing a tag to fraudulently wear and return clothing for a full refund. The plastic barb attachment is only just noticeable.
Why would a consumer want to tuck a tag away out of sight? The dishonest customer's goal is to wear and return the item and receive a full refund – in effect, a rental, but not from a rental store, and rentals aren't free! Which makes this receipted return fraud practice one of the biggest challenges facing the retail and e-commerce industry.
WHAT ARE FORMS OF TAG TUCKING RETURN FRAUD?
The practice of tag tucking is not new, but it is becoming more widespread as consumers look for ways to circumvent the returns' honor system. Unfortunately, not all consumers are honest, and some have an utter lack of remorse for taking advantage of lax return policies, as is seen with wardrobing and "snap and send back."
Shift this situation to an e-commerce merchant, who is likely offering free shipping and free returns, and the impact of return fraud escalates.
1. Wardrobing / Wear & Return
Wardrobing, or wear and return fraud, happens when a customer purchases a product, uses it for a limited period, and then returns it for a full refund. Purposely returning the non-defective item after use is a blatant, calculated fraudulent act that is difficult to catch because it is a form of receipted return fraud. Chances are you know someone who has done this.
To illustrate how wardrobing and tag tucking are related, let's look at the example of a new with tags dress.
In a typical scenario, the clothing label is at the neck area and has the clothing hang tag attached to it to avoid piercing the dress's fabric. Clothing labels are sturdier and tagging guns or safety pins puncture them easily. Or the hang tag is looped through the clothing label with decorative string. The hang tag is typically long enough to be swung over to the outside of the dress if it is annoying when, for example, the dress is tried on for fit.
The problem with this traditional formula is that the dress is wearable with the hang tag still attached. When dealing with honest consumers, this is not a cause for concern. However, if consumers can try on a dress with the hang tag concealed, it can also be secretly worn for a family photo. Or worn to an interview, a dinner party, a social gathering, a prom, a date, all with the hang tag still attached. Some fabrics are better than others at concealing clothing hang tags hidden inside, but this minor issue has unscrupulous consumers choosing their targets wisely.
Tag tucking is so easy when the clothing hang tags are located on in side label. Inside with tag. Outside the hidden tag is not visible.
Yes, the dress might be slightly uncomfortable to wear with the corners of the clothing hang tag scratching on the skin, but what is a little discomfort to a fraudster? For these consumers, the goal is to wear the dress for their special occasion, leave the tags tucked away on the inside, and return the dress with their receipt for a full refund within the store's return policy window, so there are no questions asked. Some people will go to extraordinary lengths—an unfortunate reality in today's world.
2. Snap-and-send-back / Social Media Wardrobers
Driving the phenomenon of snap-and-send-back is social media and the desire to post new and on-trend outfits of the day, #OOTD. Influencer-culture demands constant engagement of followers and has influencers feeling the pressure of maintaining their status. Influencers defraud stores by only wearing items for a photo op, #fortheinsta, and then return them.
This false reality creates widespread societal expectations to keep up with fashion bloggers and a fear of negative judgment for being seen in the same outfit twice. Clothing, shoes, and accessories are fraudulently borrowed from retailers when bought, photographed, and returned with a receipt for a full refund. E-commerce should not be confused with free-of-charge e-rental.
Social media users have also been using the tactic of tag tucking to ascertain "social approval" of their clothing, shoes, and accessories choices by measuring engagement. Likes, comments, emojis dictate whether the item is kept or fraudulently returned.
Snap-and-send-back has become so prevalent that ASOS has started checking social media accounts of suspected serial returners and blacklisting those abusing their return policy.
CONCERNS ABOUT TAG TUCKING FOR RETAILERS AND E-COMMERCE STORES
Wardrobing and "snap and send back" along with social pressures are driving increasing cases of tag tucking, a practice that is hard to detect or prevent. Items being repeatedly borrowed merely for the photo op or special occasion has a significant impact on e-commerce merchants simply because businesses cannot sustain the abuse of receipted return fraud.
A continually revolving wardrobe's economic reality is untenable for most, leading some to think that return abuse is their only option. Justification as a victimless crime, as well as the assumption that the merchant will resell the goods for full price, contributes to the question, "What's the harm?"
In an e-commerce situation, not having to come face to face with a store associate makes this practice even more attractive: tick the return reason on the return form, reseal the shipping box, and wait for the refund. The faceless nature of e-commerce has consumers emboldened, justifying their actions as "friendly fraud." What they do not consider is the merchant who accepts the return and issues a full refund must absorb:
The labor and materials costs of initial order processing

The cost of shipping

The cost of return shipping

The labor costs of return inspection

The potential devaluation of the item due to wear or use

The future lost sale of the same item to an honest customer

The sale of the item at a discount if it is now out of season

The sale of the item to an off-price retailer if it shows signs of wear

The environmental cost of disposal of the dress if it is in an unsellable condition
Even the most vigilant e-commerce store could miss fraudulently returned products, unintentionally put the product back in inventory, and resell the used product to an unsuspecting buyer. Businesses are inadvertently jeopardizing their reputations when they take few precautions to protect their merchandise from return fraud.
WHAT SOLUTION IS AVAILABLE TO PREVENT TAG TUCKING?
The retail shrinkage problem, exacerbated by increasing instances of wardrobing and snap and send back, has escalated rapidly alongside the explosion of e-commerce. Recognizing this untenable situation, businesses and online sellers are searching for solutions to eliminate return abuse cases, like tag tucking, without sacrificing customer experience or implementing strict return policies.
Tag tucking has e-commerce stores searching for solutions to return fraud. Shown here is the 360 ID Tag Classic Loop Pack - 22mm.
Since the 1960s, consumers have been used to the hard plastic EAS tags initially introduced to control shoplifting in stores. Shift to 2021 and the post-pandemic world, where e-commerce has experienced 10 years' worth of growth in 9 months, an e-commerce specific loss prevention measure to control return abuse is essential.
360 ID Tag - the anti tag tucking solution
This new single-use return tag deters receipted return fraud without penalizing honest shoppers with harsher policies. Invented by an ebay seller looking to protect designer merchandise from unscrupulous buyers, the 360 ID Tag is a win-win for both consumers and businesses fighting against returns abuse like tag tucking. The patent-pending return tag gives e-commerce retailers a low-cost, practical, and easy-to-use loss prevention tool, strengthening their existing return policies.
Clothing with the anti-return fraud 360 ID Tag can still be tried on for fit. Shown here is the Extended Loop Pack for dresses - 22mm.
When designing the patent-pending 360 ID Tag, we wanted to account for all return fraud scenarios. Whether it was to stop instances of wardrobing, or wear and return fraud, or social media-driven snap and send back, we knew the solution had to be versatile, robust, and fraud-proof.
The return tag also had to be easily understood by consumers and only deter dishonest buyers.
Honest consumers appreciate the added protection measures because when buying something represented as new, they expect it to be exactly that and would be horrified to discover that it appears in someone else's family photos. Dishonest customers, who repeatedly engage in return abuse, are not loyal and are the only ones who will feel targeted by a secure return tag. Job done!
"This is a must have business tool. We simply cannot afford the cost associated with the fraud of tag tucking. This product has 100% alleviated that issue."

Dungeon Duds N Jewels
E-commerce businesses can continue to deliver good customer service with consumer-demanded flexible return policies and, at the same time, protect their merchandise and profits. The 360 ID Tag still allows the customer to inspect and try on the item at home at their leisure, not wear it out and return it for a full refund. After committing to keeping the item, the buyer removes the return tag with scissors or peels back the tamper-evident security seal.
A versatile solution for clothing, shoes and accessories. Shown here are the two types of the anti-return fraud 360 ID Tag.
Returns are a complicated issue for stores, but there is nothing lost by discouraging customers who engage in receipted return fraud. The 360 ID tag solution is both simple to use and a highly effective deterrent, not powered by sophisticated electronics, but rather something much more powerful – the human conscience and personal shame. We know it's possible to minimize returns without sacrificing customer loyalty; we created the 360 ID Tag so that you can do it as well.
Want to talk about return tags, have questions, or need some advice? Add a comment below or send me a message at info@360idtag.com, and I will be happy to assist.
CHELSEA DUHS - FOUNDER 360 ID TAG
Find the right 360 ID Tag pack for your business
We offer a variety of 360 ID Tag packs, with different combinations of return tag material and tamper-evident security seals. You can also create a custom combination to fit your specific needs. Browse our 360 ID Tag products and select the return fraud solution that best suits the types of products you sell online.
LATEST ARTICLES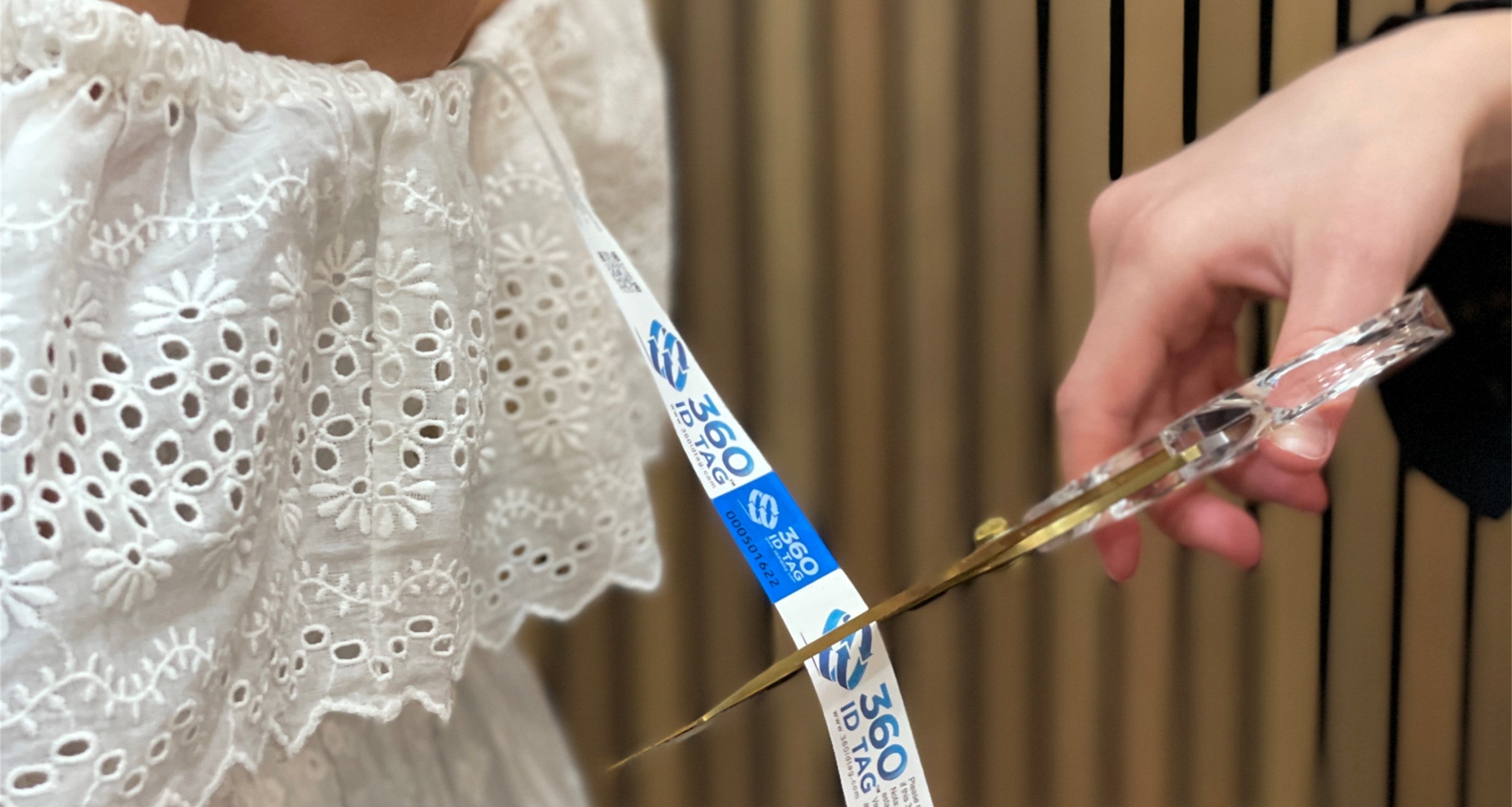 Is your e-commerce store plagued by return policy abuse over the long holiday shopping and return season? Extended return windows until the end of January and unscrupulous consumers engaging in wear and return fraud have businesses looking for solutions. Learn how to prevent wardrobing and other forms of return fraud with secure anti-return fraud tags.
View Details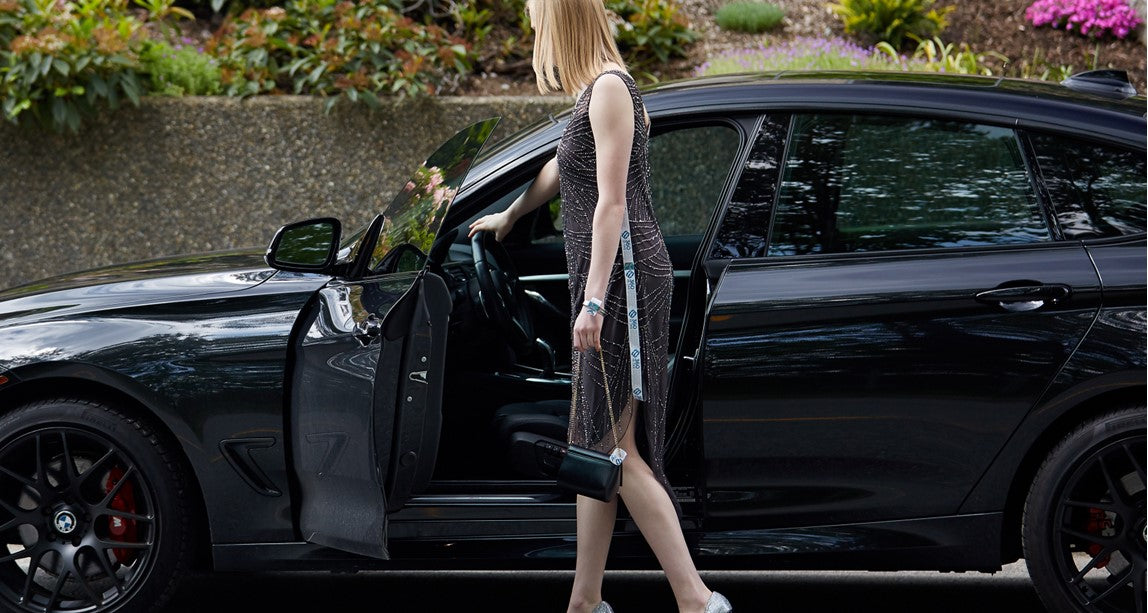 Wardrobing, also known as wear and return, is a form of fraudulent returns where consumers purchase merchandise, use it for a short period, and then return it for a full refund. Appriss reports 50% of retailers experienced wardrobing in the past year and notes "return of used goods" tops retailers' biggest challenges.
View Details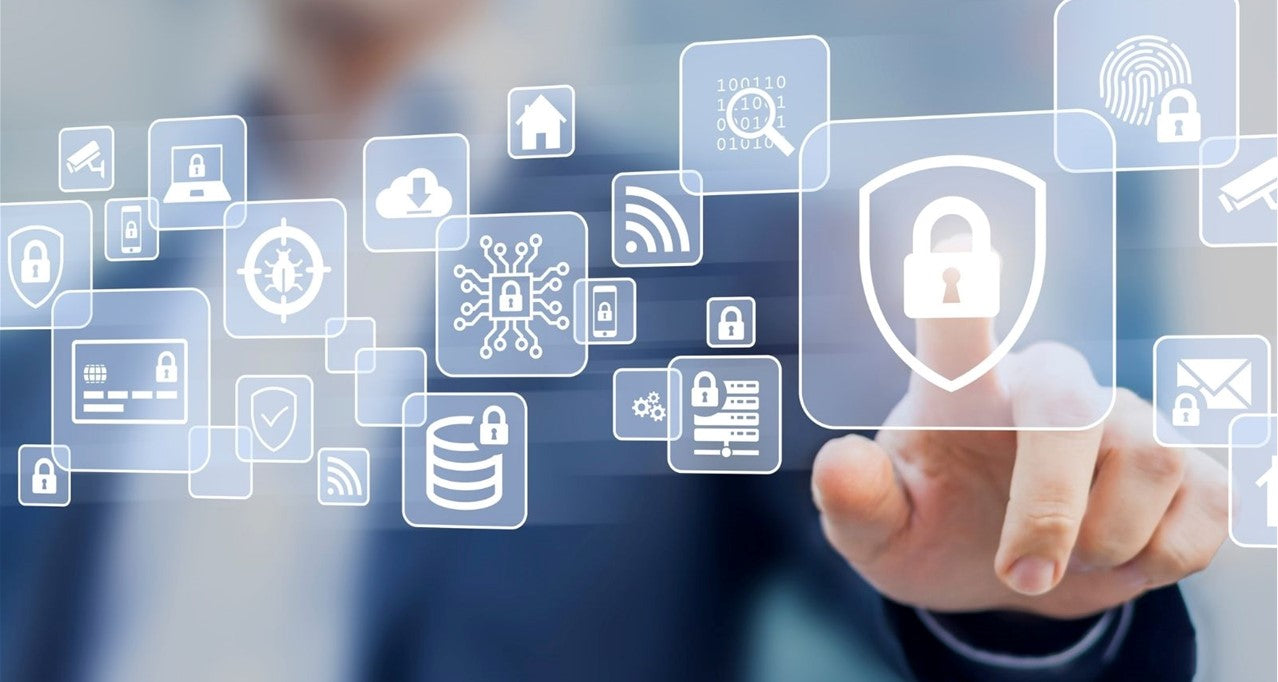 Get insights from NoFraud about the importance of remaining aware of and protected against e-commerce cybercrime with robust anti-fraud solutions.
View Details