UPDATED: JANUARY 2021
THE INEVITABLE RISE OF WARDROBING RETURN FRAUD
For online businesses, whether an e-commerce giant, a Shopify store or a home-based seller listing on marketplaces (ebay, Amazon, Poshmark etc), the goal is to drive profitable growth while achieving a reduction in cost-to-serve. The global market reach for online sales and coupled with low overheads compared to brick-and-mortar stores, creates a robust business model.
The problem for e-commerce's exponential growth, particularly post COVID-19 Pandemic, is increased exposure to returns fraud.
In cooperation with the National Retail Federation (NRF), Appriss Retail reports $25.3 billion in fraudulent returns in 2020. They also highlight the risk of receipted returns, at an estimated value of $12.6 billion, from behaviors like wardrobing, shoplifting and collusion.
Types of e-commerce returns fraud also occur in physical stores. Still, the anonymity of not having to explain the return face to face to a store associate has consumers feeling emboldened, exonerating themselves from any wrongdoing. A type of return fraud that is gaining attention in the retail industry due to the follow-on losses it causes is wardrobing.
WHAT IS WARDROBING?
Fraudulent returns in the category of wardrobing, or wear and return, happen when consumers buy merchandise, use it briefly, and return it for a full refund. Consumers are committing online shoplifting by purposely returning the non-defective item, having used it at no cost.
Parties, family photos, outfit-of-the-day (#OOTD) social media posts, interviews, and special occasion events, like proms, are everyday occasions driving wardrobing returns fraud.
WHO IS COMMITTING WARDROBING RETURNS FRAUD?
Surprisingly, it is not the stereotypical criminal who is guilty of wardrobing.
An alarming discovery in our August 2020 E-Commerce Returns Survey revealed that 37% of respondents admit to wardrobing apparel, shoes, and accessories.
Worryingly, most respondents in the survey would not be considered likely perpetrators of return fraud; 63% are college graduates, 58% made over $50K / year, and 61% are qualified, technical, or managerial employees. These facts indicate no stereotypical profile of who is committing wardrobing return fraud, making it more difficult to detect, as most respondents are not in an economically or socially disadvantaged position.
So, we must conclude that there are other influencing factors and motivations driving this form of online shoplifting because the practice of wardrobing is morally questionable and unlawful.
We came up with creative ways to add a return tag to merchandise to stop wardrobing. Shown here is the Classic Loop Pack - 22mm.
WHY ARE CONSUMERS WARDROBING?
We have to think of other reasons why non-criminals would return worn or used merchandise to retailers if they are not typical shoplifters.
1. Special occasion or social borrowing
Purchasing an item to wear for a special occasion event, such as weddings, celebrations, interviews, and special events like proms, and then returning it may be justified as harmless. The social pressure of not being seen in the same outfit twice or wanting something new to wear is the driving force behind these wardrobing instances.
2. Snap-and-send-back
Driving the phenomenon of snap-and-send-back is social media and the desire to post new and on-trend outfits of the day, #OOTD. Influencers looking for engagement of their followers feel the pressure of maintaining their status and are defrauding businesses by only wearing items for a photo op and then returning them. Wearing something twice is merely unacceptable.
3. Social pressures
Social media's false reality and the snap-and-send-back culture leads to broad social pressures, real or imagined, to keep up with fashion bloggers and creates a hesitancy not to be seen in the same outfit twice. However, without access to an unlimited budget, clothing, shoes, and accessories are fraudulently 'borrowed' from retailers to maintain status.
4. Economic
Building on the above three points, the economic reality of a continually revolving wardrobe is out of the reach of most. A buyer committing wardrobing, for this reason, cannot afford to keep the products they have worn. Times of an economic downturn are prime periods for spikes in wardrobing.
5. Justification as 'friendly' fraud
Some consumers justify their wardrobing habit because, on the surface, it appears to be a victimless crime that no-one will notice. The consumer thrives on the excitement of the daring, undetected act and enjoys the process of wardrobing as a personal thrill. They justify their behavior as harmless because they return the merchandise.
5. Buyer's remorse
Wearing or using an item can lead consumers to regret their purchase when it does not live up to their expectations. Social media often plays a role in deepening buyer's remorse among young people when they do not get the expected feedback. If the buyer can reattach tags without evidence and then return the item, they commit wardrobing return fraud.
HOW TO IDENTIFY WARDROBING
It can be challenging to identify wardrobing as dishonest consumers who admit to doing it often have many tricks to hide the returns abuse. Here are common things to look out for to detect this type of return fraud:
Excessive returns by individual customers.

Signs of wear or use of the item like odors, stains, alterations.

Missing tags or tags attached with different securing mechanisms, for example, the wrong colored plastic barbs.
WHAT IS WARDROBING COSTING BUSINESSES?
Perpetrators justify wardrobing as an innocent act, but this type of return fraud can jeopardize businesses and drive up the cost of merchandise as e-tailers need to recoup their costs.
1. Alienating honest customers
Honest customers buying something they thought was new would be outraged to realize another customer had already worn the item. The business would lose customer loyalty and disgruntled customers are more likely to share their experience with others through negative reviews.
2. Financial
A return of used inventory equals lost revenue, more markdowns, higher payment processing fees, reduced profits, and smaller margins. Additionally, a business will need access to more capital to fund replacement merchandise.
3. Increased labor costs
E-commerce businesses need to account for increased labor processing costs to detect items that have been worn and returned by undertaking more thorough inspections.
4. Reverse logistics challenges
Wardrobing contributes to extensive inventory management challenges and complicated restocking procedures for e-commerce businesses. Identifying a used item at a returns processing center is just the first step as it cannot be resold as new and must be disposed of or forwarded on to liquidators. Wardrobing also inevitably has the ripple effect of out-of-stock notifications for honest consumers.
5. Environmental
The reverse logistic challenges noted above also contribute to more significant carbon emissions and the possibility that worn and returned items are unsellable, destined for landfills. Shockingly, five billion pounds of returned merchandise is sent to landfills annually in the USA alone. Ironically, wardrobing's environmental impact, although caused by consumers, is not in line with a consumer-demanded trend towards sustainability.
HOW TO PREVENT WARDROBING
In a retail environment, changed by the rise of online shopping, the need for highly visible deterrents has never been more vital. As an alternative to penalizing honest consumers with harsher return policies, businesses can implement a lighter-touch physical solution, like the 360 ID Tag.
The 360 ID Tag clearly communicates to consumers that it needs to be intact for their returns to be processed, making it impossible to wear and return merchandise. Honest customers appreciate the extra protection measure, and only those giving push-back are customers looking to engage in returns fraud.
The return tag material is cut to length and threaded through clothing, shoes, handbags, and accessories, with the ends joined by a serialized tamper-evident security seal. There are no plastic components or metals pins in the 360 ID Tag, meaning delicate fabrics or fine leathers are not at risk for damage.
Thread the 360 ID Tag through merchandise to prevent wardrobing. Shown here is the Classic Loop Pack - 22mm.
E-commerce businesses can continue to deliver good customer service with consumer-demanded flexible return policies and, at the same time, protect their merchandise and profits. The 360 ID Tag still allows the customer to inspect and try on the item at home at their leisure, not wear it out and return it for a full refund. After committing to keeping the item, the buyer removes the return tag with scissors or peels back the tamper-evident security seal.
Additionally, the 360 ID Tag offers the benefit of being easily understood by customers and employees handling returns, with no additional explanations required as any evidence of tampering is visible. If the return tag is intact, the legitimate return can be processed quickly, making for a seamless returns experience.
WHAT OUR RETURN FRAUD TAG CUSTOMERS ARE SAYING
To combat wardrobing, e-commerce businesses need an easily executable, cost-effective approach that gives honest shoppers confidence the item has not been worn and returned. E-tailers using the 360 ID Tag as an anti-wear and return solution have seen an immediate reduction in the incidents of fraudulent returns like wardrobing. They also report no negative feedback from honest customers who appreciate the new, e-commerce specific, security measure.
'Thank you for making the 360 ID Tags available; they're a brilliant solution to a pesky problem.'
Judy, an ebay seller for 20+ years
Photograph, list, sell and ship your item with a 360 ID Tag attached. Customers can still try the item on with the return tag attached.
Want to talk return tags, have questions, or need some advice? Add a comment below, or send me a message at info@360idtag.com, and I'll be happy to help you out.
CHELSEA DUHS - FOUNDER 360 ID TAG
Find the right 360 ID Tag pack for your business
We offer a variety of 360 ID Tag packs, with different combinations of return tag material and tamper-evident security seals. You can also create a custom combination to fit your specific needs. Browse our 360 ID Tag products and select the return fraud solution that best suits the types of products you sell online.
LATEST ARTICLES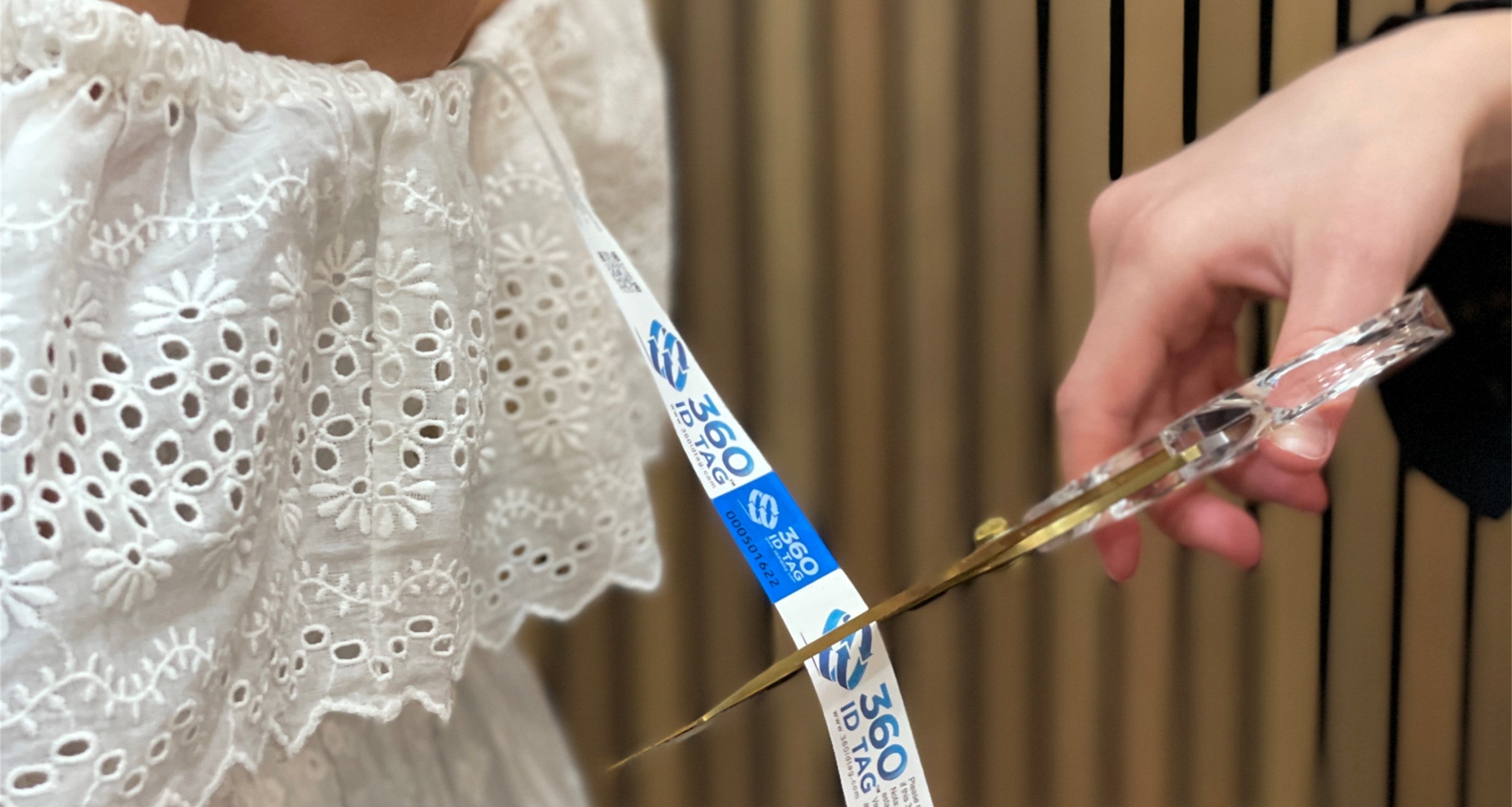 Is your e-commerce store plagued by return policy abuse over the long holiday shopping and return season? Extended return windows until the end of January and unscrupulous consumers engaging in wear and return fraud have businesses looking for solutions. Learn how to prevent wardrobing and other forms of return fraud with secure anti-return fraud tags.
View Details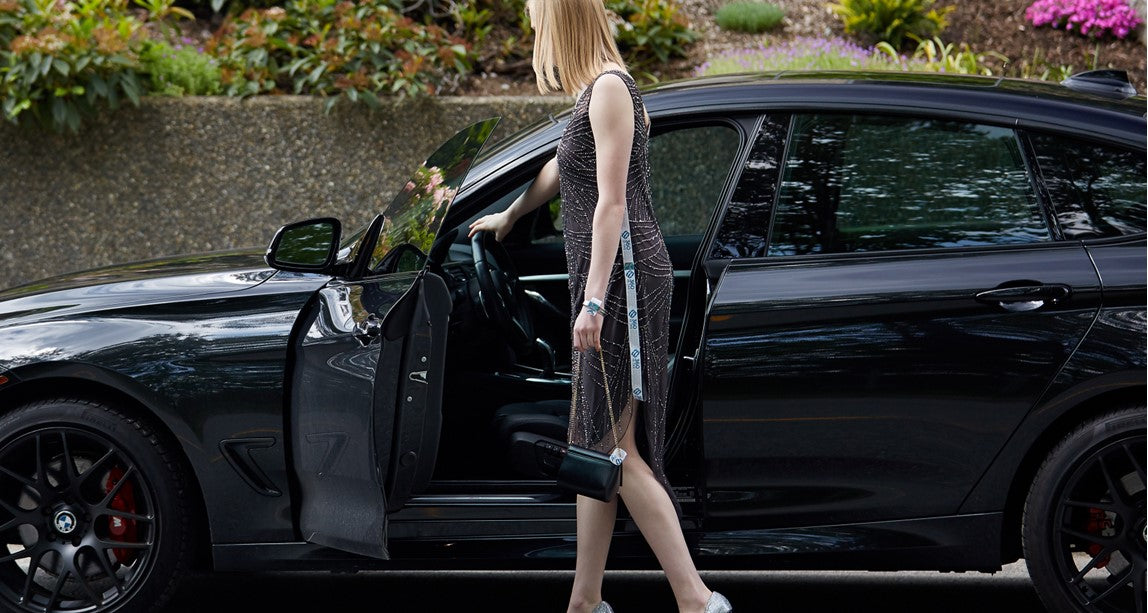 Wardrobing, also known as wear and return, is a form of fraudulent returns where consumers purchase merchandise, use it for a short period, and then return it for a full refund. Appriss reports 50% of retailers experienced wardrobing in the past year and notes "return of used goods" tops retailers' biggest challenges.
View Details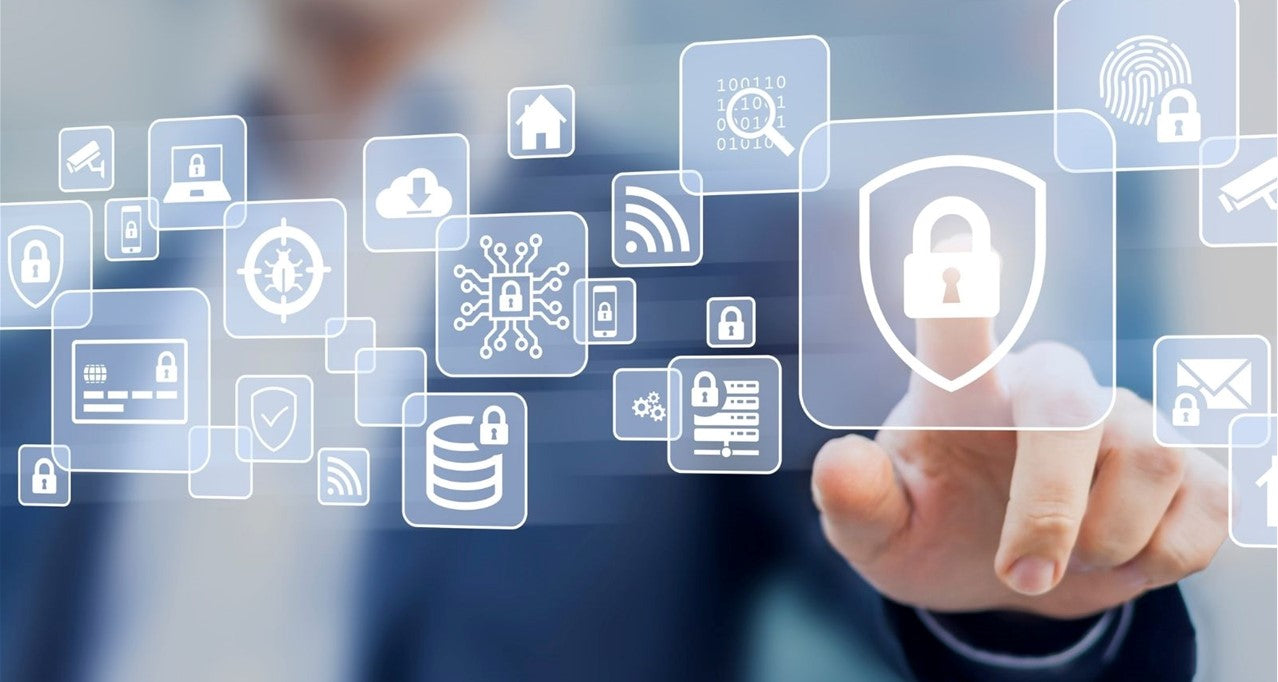 Get insights from NoFraud about the importance of remaining aware of and protected against e-commerce cybercrime with robust anti-fraud solutions.
View Details