The shift towards single-use, anti wardrobing return fraud tags
SEPTEMBER 7 2020
MAJOR RETAILERS MOVE TO COMBAT RETURN FRAUD WITH RETURN TAGS
Since Bloomingdale's introduced the controversial 'b-tag' back in 2013, perception surrounding single-use, anti wardrobing return tags has shifted to acceptance. Over the past year, I have seen various types of custom home removal security tags appear on merchandise, pointing to the fact that retailers and fashion brands acknowledge the growing issue of return fraud. This situation is like when stores started using reusable plastic security tags in the 1960s that are now commonplace, implemented initially to control the increasing prevalence of shoplifting.
The retail shrink problem driven by increasing instances of wardrobing, price switching, receipt fraud, and cross retail returns has escalated rapidly along with the explosion of e-commerce and has sellers searching for solutions to eliminate cases of return abuse.
It was Bloomingdale's who brought the issue of wardrobing or wear and return fraud out into the open and directly called out shoppers who were 'borrowing' special occasion dresses and returning them for a full refund.
In a statement, Bloomingdale's said, 'These b-tags are in place to reinforce the fact that Bloomingdale's will be unable to accept a return of merchandise that has been damaged, worn, washed, used and/or altered.'
Here we are, 7 years later, and the use of anti wardrobing tags seen in department stores and attached to certain fashion brands' clothes has increased. However, custom manufacturing of such return tags is out of reach for most of us. So, whether you are a boutique owner, a fashion brand, or an online seller (like I am on ebay), we have a versatile solution to ward off unscrupulous shoppers looking to engage in return fraud or abuse.
First, let's look at some custom return fraud solutions that consumers readily understand and show that secure return tags are becoming normalized.
NORDSTROM'S DRESS RETURN TAGS
I spotted these anti wardrobing tags at a Nordstrom store on their special occasion dresses. The highly visible cardboard tag is attached to the seam under the armhole.
I found striking that while they are there as a deterrent, they are not genuinely secure against return fraud. Anyone with a tagging gun kit, available on Amazon for $4.69, can easily reattach this tag.
However, it is encouraging to see Nordstrom shifting positions on fraudulent returns as back in 2013, they stated they would not be following Bloomingdale's lead.
Nordstrom's use of return tags tells us that preventing wardrobing return fraud can no longer be left to chance or reliance on customers' honesty.
SELF-PORTRAIT'S RETURN TAGS
When flicking through the racks of a high-end department store, you can't help but notice SELF-PORTRAIT'S dresses that stand out for their modern femininity.
Their layered lace and netting dresses offer the perfect attachment point for their return tags threaded through the outer layer and sealed with a plastic locking mechanism.
A return fraud deterrent is a definite necessity for a brand whose dresses make the wearer stand out in a crowd.
Unfortunately, some consumers prefer not to be seen in the same dress twice. The challenge comes with the cost of such extravagance, and so they opt to wear and return instead, thereby forcing fashion brands into adopting such measures against wardrobing.
BCBG MAX AZRIA'S RETURN TAGS
Another brand sought out for special occasions like proms, BCBG Max Azria has reverse-engineered a care label, printed it with their return policy, and sewn it into the outside seam of their dresses.
A highly visible deterrent to those looking to wear and return a dress for sure.
On close inspection, it may be possible for someone with good crafting or sewing skills to reattach this tag. They would, however, need the perfect cotton to match!
WAYF'S RETURN TAGS
Wayf has taken the same approach as SELF-PORTRAIT with a plastic locking tag.
However, being attached to the inside label of the dress reduces its effectiveness in preventing wear and return fraud.
The dress might be a little uncomfortable with a large tag poking into the wearer's skin, but what is a little discomfort to a would-be fraudster?
We are also aware of YouTube videos showing how to prize apart these plastic locking tags, allowing the buyer to reattach the anti wardrobing tag.
NET-A-PORTER'S RETURN TAGS
Net-A-Porter stipulates that returns must be sent back with all their tags attached, or their return policy becomes invalid.
While the highly visible security tag is simple in application, it lacks strength as a loss prevention tool as the return tag is re-attachable with a tagging gun. All the customer needs is to have a supply of black plastic barbs.
YOOX'S RETURN TAGS
Online retailer YOOX also utilizes the plastic locking tag and return instruction card printed in 9 languages and attaches their anti wardrobing tag to the outside of the garment.
Being a worldwide retailer, protecting their merchandise from wear and return fraud, and counterfeit product switching makes this custom solution a strong deterrent to refund abuse or deception.
360 ID TAG – A VERSATILE, TAMPER-PROOF RETURN TAG SOLUTION
We wanted to account for all return fraud scenarios when designing the patent-pending, anti wardrobing 360 ID Tag. Whether it was to stop instances of wear and return or wardrobing, price tag or counterfeit product switching, we knew the solution had to be a versatile, robust, and fraud-proof return tag. With dresses being a common target for return fraud, we show 4 ways to add the anti wardrobing tag to different types of dresses to keep them from being worn and returned in a recent blog post.
Serial returners have many stoppable return fraud tricks
The 360 ID Tag is comprised of a 164' roll of tag material that is dispensed to the required length and uniquely numbered tamper-evident security seals. Even in the unlikely instance where another person has a 360 ID Tag supply, the return tag is non-transferable due to the serial numbers.
Prevent clothing from being worn and returned with a 360 ID Tag. Shown here is the Classic Loop Pack - 22mm.
EASY TO APPLY RETURN TAG
The tag material is cut from the roll and looped through your merchandise quickly without risk of damaging the item, the two ends secured with the tamper-evident security seal. See how our anti wardrobing return fraud tag works.
Prevent shoes from being worn and returned or switched for a counterfeit with a 360 ID Tag. Shown here is the Compact Loop Pack - 10mm.
An obvious VOID pattern reveals itself when the seal is removed or tampered with, providing the perfect deterrent to eliminating instances of return fraud which are hurting sellers' bottom line
Like the above solutions, adding a 360 ID Tag to merchandise doesn't prevent it from being tried on for fit or size. The anti wardrobing tag solution starts at just 22 cents per-use and is available in 2 widths, 10mm or 22mm, and is sold separately or in 4 different return tag package combinations suited to different merchandise types.
Want to talk return tags, have questions, or need some advice? Add a comment below, or send me a message at info@360idtag.com, and I'll be happy to help you out.
CHELSEA DUHS - FOUNDER 360 ID TAG
Find the right 360 ID Tag pack for your business
We offer a variety of 360 ID Tag packs, with different combinations of return tag material and tamper-evident security seals. You can also create a custom combination to fit your specific needs. Browse our 360 ID Tag products and select the return fraud solution that best suits the types of products you sell online.
LATEST ARTICLES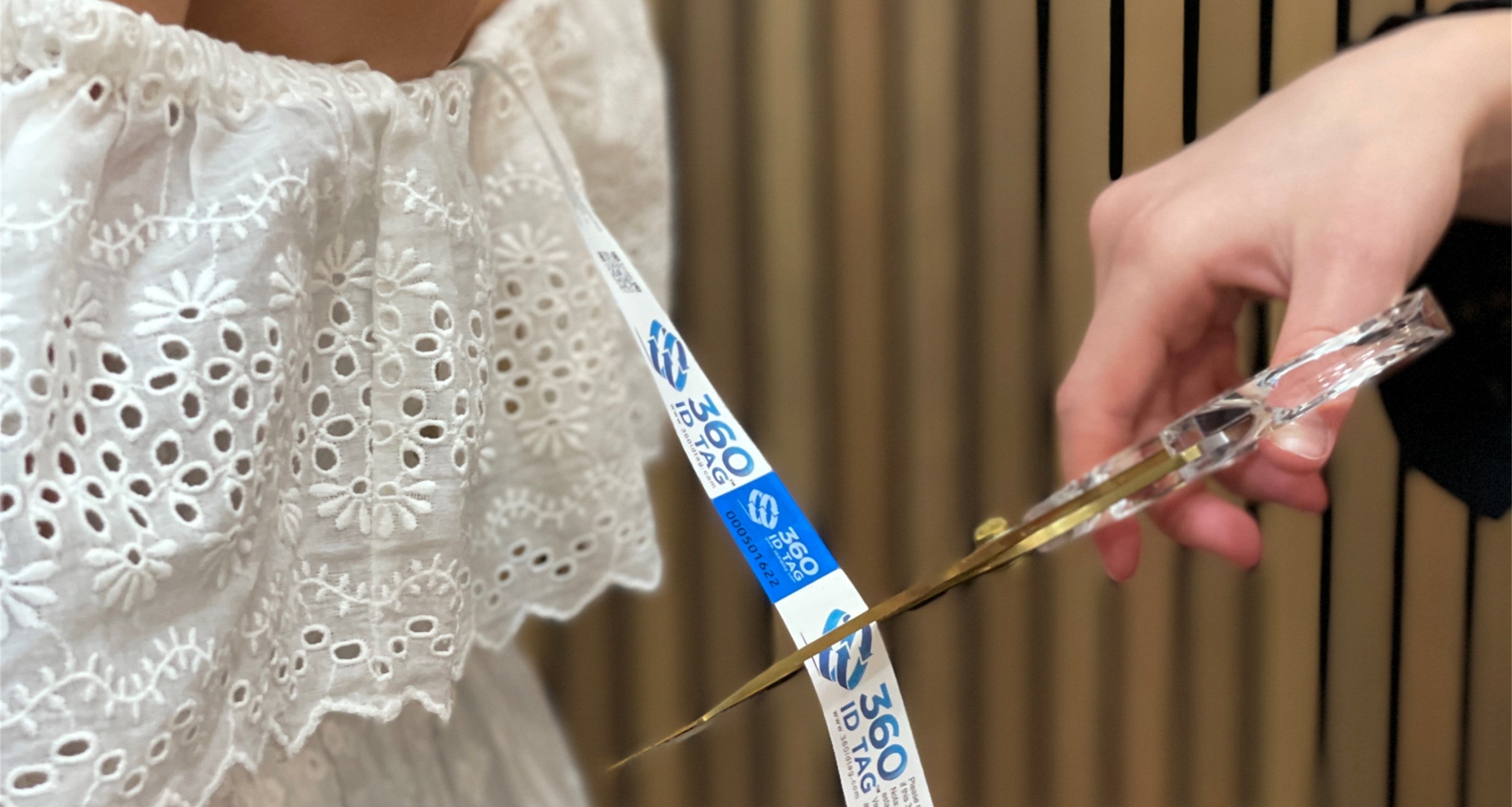 Is your e-commerce store plagued by return policy abuse over the long holiday shopping and return season? Extended return windows until the end of January and unscrupulous consumers engaging in wear and return fraud have businesses looking for solutions. Learn how to prevent wardrobing and other forms of return fraud with secure anti-return fraud tags.
View Details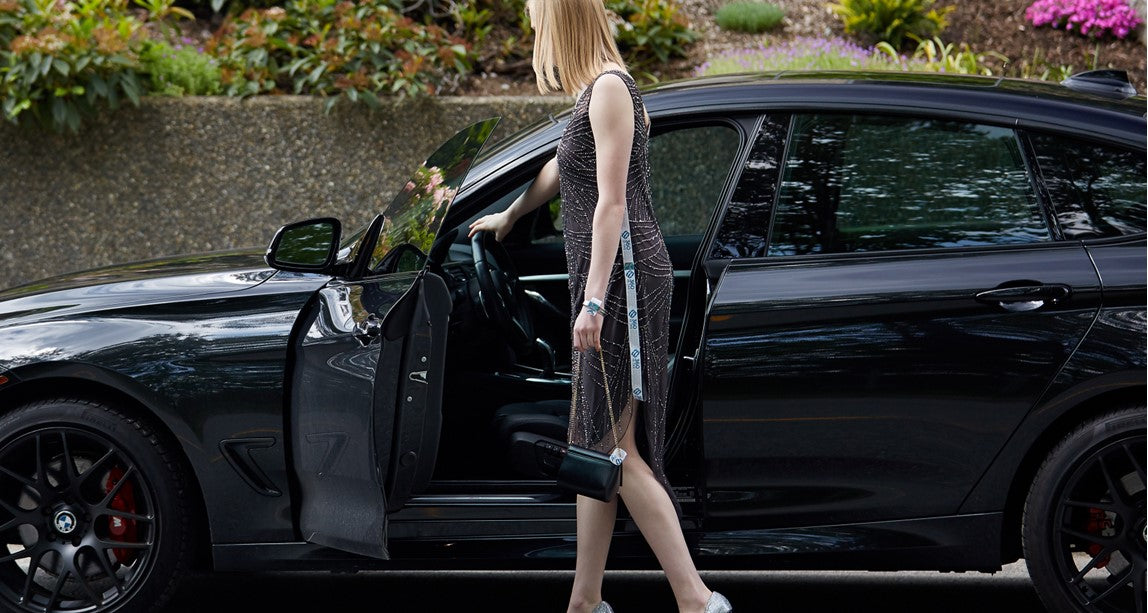 Wardrobing, also known as wear and return, is a form of fraudulent returns where consumers purchase merchandise, use it for a short period, and then return it for a full refund. Appriss reports 50% of retailers experienced wardrobing in the past year and notes "return of used goods" tops retailers' biggest challenges.
View Details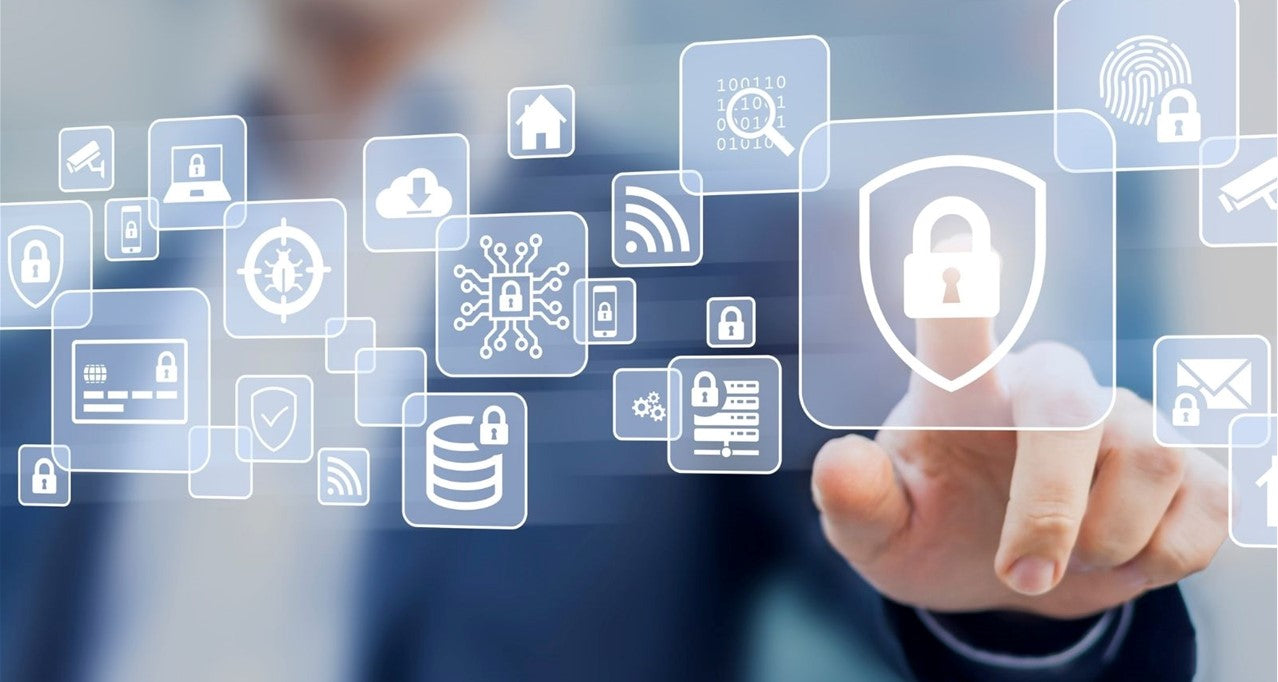 Get insights from NoFraud about the importance of remaining aware of and protected against e-commerce cybercrime with robust anti-fraud solutions.
View Details