The challenge of e-commerce returns post COVID-19 Pandemic
SEPTEMBER 29 2020
E-COMMERCE RETURNS SURVEY AUGUST 2020
In August 2020, Secure Authentication Brands LLC surveyed online buyers and sellers to examine the impact and consequences of the COVID-19 pandemic, specifically targeting online shopping of apparel, shoes, and accessories. It should come as no surprise that the results from the E-Commerce Returns Survey show that many online consumers for this type of merchandise already exist.
However, with the COVID-19 pandemic forcing many retail stores' closure and implementing more stringent TBYB (try before you buy) policies, many traditional brick-and-mortar shoppers have converted to online shopping.
According to the survey, 82% of respondents increased or "substantially" increased their online shopping of these merchandise categories during the pandemic.
This shift's unintended consequence is a significantly higher volume of e-commerce returns, both legitimate and fraudulent.
The National Retail Federation (NRF) reports that return fraud accounts for 8.8% of all returns or approximately $27 Billion in 2019, a 76% increase year over year. The NRF 2020 Security Survey reported that 56% of respondents indicate that return fraud has become a higher priority threat over the last 5 years.
BRACKETING - THE LATEST E-COMMERCE RETURN PHENOMENON
One category of legitimate online returns that is becoming increasingly costly for e-commerce retailers is 'bracketing'. Bracketing is when a consumer orders multiple pieces of virtually the same item (varying color or size); and tries them all at home to determine which is most preferred to keep and returns the remaining items.
In the survey, 44% of respondents engage in bracketing, a growing problem for online sellers inundated with excessive 'try on' returns
The costs for online sellers related to bracketing are becoming so burdensome that many have elected to have consumers keep the item rather than issue a return authorization, particularly for single returns of low-value items. There are three potential solutions to help mitigate bracketing:
Implement prohibitive re-stocking charges that would likely reduce online consumer tendency to engage in bracketing. (38% of survey responders acknowledge this is an effective deterrent).

Develop an online reputation for having very accurate sizing, color, and style representation on the website, leaving online shoppers more confident and not needing to order multiple items.

Some online retailers have incorporated 'Try On Online', allowing shoppers to download their image and position the different merchandise on their photo, giving the online consumer a much better sense of a real-life try-on experience. See Glasses USA 'try on online' technology.
WARDROBING - THE ACT OF WEARING & RETURNING ITEMS FOR A REFUND
The second category of returns, also unfortunately growing, is fraudulent returns like 'wardrobing', which happens when items are worn or used and returned. Wardrobing is the intentional act of buying merchandise to wear for a specific occasion or event, returning the 'used item' post-event, and demanding a full refund based on legitimate return criteria (color, size, fit, style).
An alarming discovery in the E-Commerce Returns Survey revealed that 37% of respondents admit to wardrobing apparel, shoes, and accessories.
Prevent clothing from being worn and returned, also known as 'wardrobing', with a 360 ID Tag. Shown here is the Classic Loop Pack - 22mm.
What was equally disheartening is that most respondents in the survey may not be considered likely return fraud candidates; 63% were college graduates, 58% make over $50K/year, and 61% were Skilled, Professional, or Managerial employees. These statistics conclude that there is no stereotypical wardrobing return fraud profile, with the majority of return fraud respondents not in an economically or socially disadvantaged position. So, it begs the question, why do 'wardrobers' not consider it a form of online shoplifting and, therefore, illegal or at least morally questionable?
The August 2020 Secure Authentication Brands LLC E-Commerce Returns Survey identified the following solutions to help mitigate wear and return fraud or wardrobing:
Maintain a stringent no return policy, 19% of online seller respondents try to maintain a strict no return policy; however, 35% of online consumers only feel confident shopping for these items online if there is an easy and fair return policy.

Anti-wardrobing 360 ID Tags were identified as an extremely cost-effective solution, as low as 24 cents per item tagged, to prevent wear and return while capturing the growing online consumer sales opportunities. 52% of online seller respondents are using or are actively investigating the use of 360 ID Tag solutions to prevent wardrobing. This new anti-return fraud tag is considered a win/win for both online consumers and sellers of apparel, shoes, and accessories as it still allows the consumer to try the item on but not wear and return.
The rapid growth of online sales of apparel, shoes, and accessories has also made new online consumers vulnerable to counterfeit/fake merchandise.
59% of online consumers surveyed stated they had been a victim of purchasing counterfeit/fake merchandise, with 24% not immediately discovering or realizing the deception and found it impossible to return
Solutions aimed to combat online counterfeit sales:
Online sellers have adopted online AI bot powered search services, like Red Points, that scour websites and marketplaces to detect counterfeit/fake merchandise and infringements and automatically adopt enforcement and removal processing to protect online sellers and their customers.
Many luxury consignment stores and second-hand online retailers of apparel, shoes, and accessories have a dedicated team of professional appraisers that will authenticate and validate all merchandise before it is listed. However, as recently reported in Forbes, this can be an incredibly difficult challenge even when a company has dedicated resources to combat counterfeits.

Many online sellers that do not have the budget for professional appraisal authentication staff have discovered that the covert anti-counterfeit technology and unique serialization of 360 ID Tags provide assurances to buyers regarding authenticity. Therefore, if the online seller is confident that their merchandise is genuine, they can easily guarantee it to the consumer. Additionally, the seller also protects against counterfeit substitution return fraud when using 360 ID Tags, yet another example of a win/win e-commerce return solution.
The COVID-19 pandemic has increased online sales of all merchandise categories, as new online shoppers have discovered the ease, convenience, and protections of an online shopping experience. In the category of apparel, shoes, and accessories, there has also been a commensurate increase in e-commerce returns, along with the challenges of both legitimate and fraudulent returns and the dubious unintended consequence of counterfeit merchandise sales.
The Secure Authentication Brands LLC E-Commerce Returns Survey highlighted the challenges that prove exceptionally costly to online sellers and buyers. However, there are robust, cost-effective solutions like the anti-wardrobing 360 ID Tag now available to provide online sellers with protection against wear and return fraud. They add a return tag at the front end of the sales cycle while giving online buyers the flexibility required for fair and reasonable return policies. This win/win solution supports the continued growth and transition to online sales long beyond the pandemic impact.
360 ID TAG – A VERSATILE, TAMPER-PROOF RETURN TAG SOLUTION
When designing the patent-pending 360 ID Tag, we wanted to account for all return fraud scenarios. Whether it was to stop instances of wear and return or wardrobing, price tag, or counterfeit product switching, we knew the solution had to be a versatile, robust, and fraud-proof return tag.
Prevent clothing from being worn and returned with a 360 ID Tag. Shown here is the Classic Loop Pack - 22mm.
Adding a 360 ID Tag to merchandise doesn't prevent it from being tried on for fit or size. The anti wardrobing tag solution starts at just 22 cents per-use and is available in 2 widths, 10mm or 22mm, and is sold separately or in 4 different return tag package combinations suited to different merchandise types.
Want to talk return tags, have questions, or need some advice? Add a comment below, or send me a message at info@360idtag.com, and I'll be happy to help you out.
CHELSEA DUHS - FOUNDER 360 ID TAG
Find the right 360 ID Tag pack for your business
We offer a variety of 360 ID Tag packs, with different combinations of return tag material and tamper-evident security seals. You can also create a custom combination to fit your specific needs. Browse our 360 ID Tag products and select the return fraud solution that best suits the types of products you sell online.
LATEST ARTICLES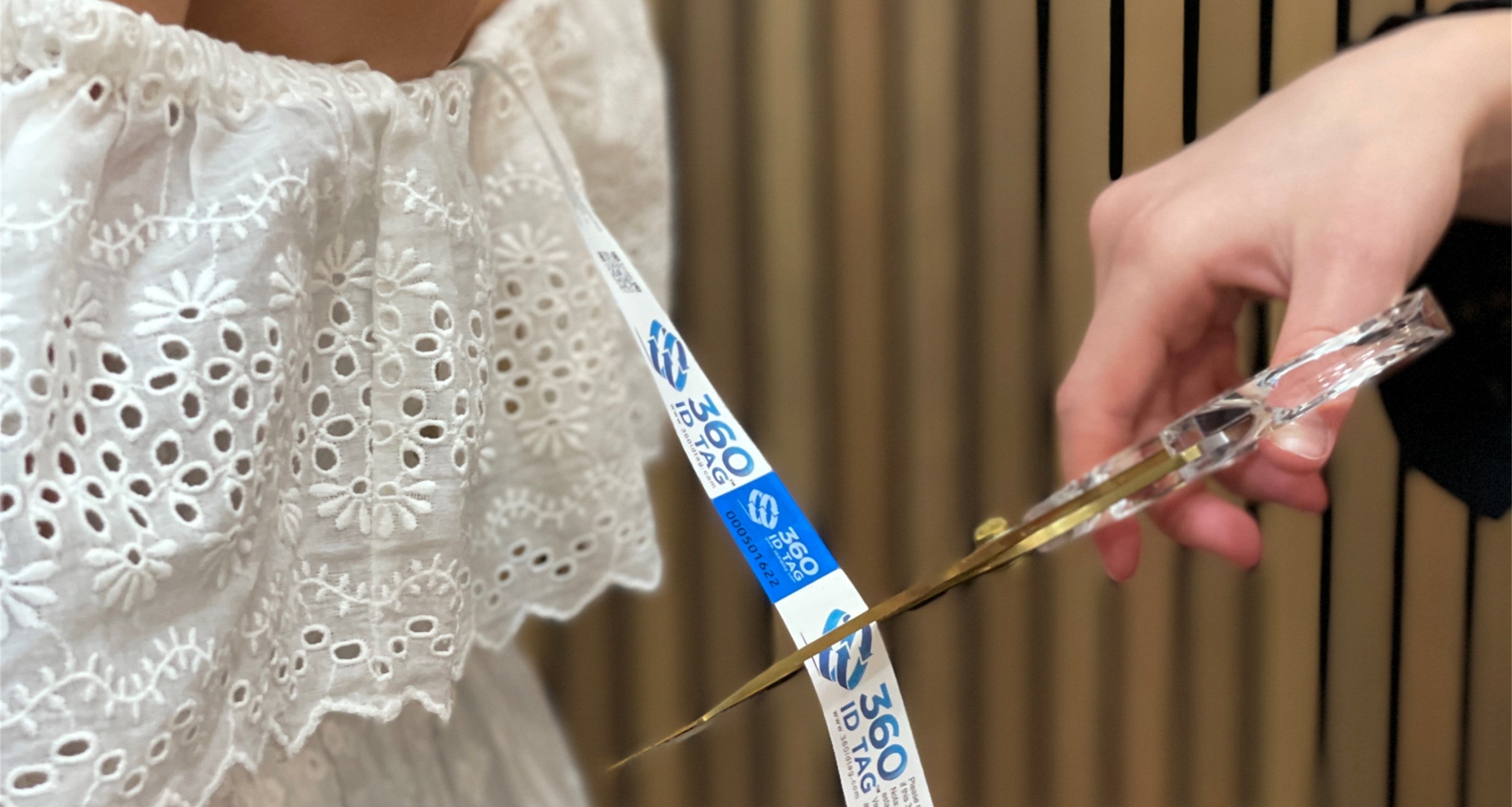 Is your e-commerce store plagued by return policy abuse over the long holiday shopping and return season? Extended return windows until the end of January and unscrupulous consumers engaging in wear and return fraud have businesses looking for solutions. Learn how to prevent wardrobing and other forms of return fraud with secure anti-return fraud tags.
View Details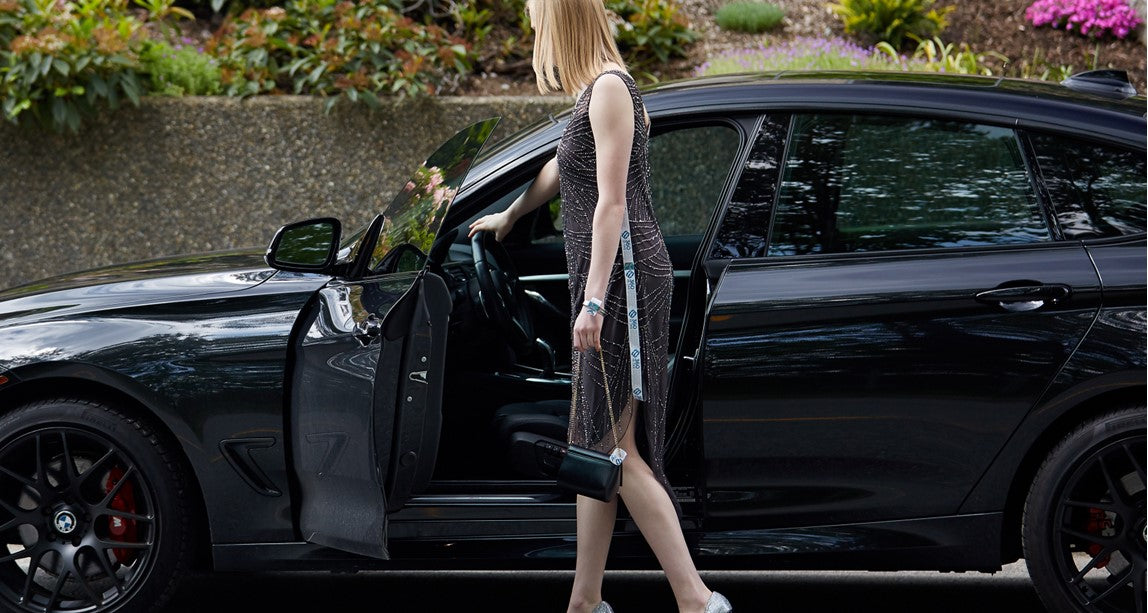 Wardrobing, also known as wear and return, is a form of fraudulent returns where consumers purchase merchandise, use it for a short period, and then return it for a full refund. Appriss reports 50% of retailers experienced wardrobing in the past year and notes "return of used goods" tops retailers' biggest challenges.
View Details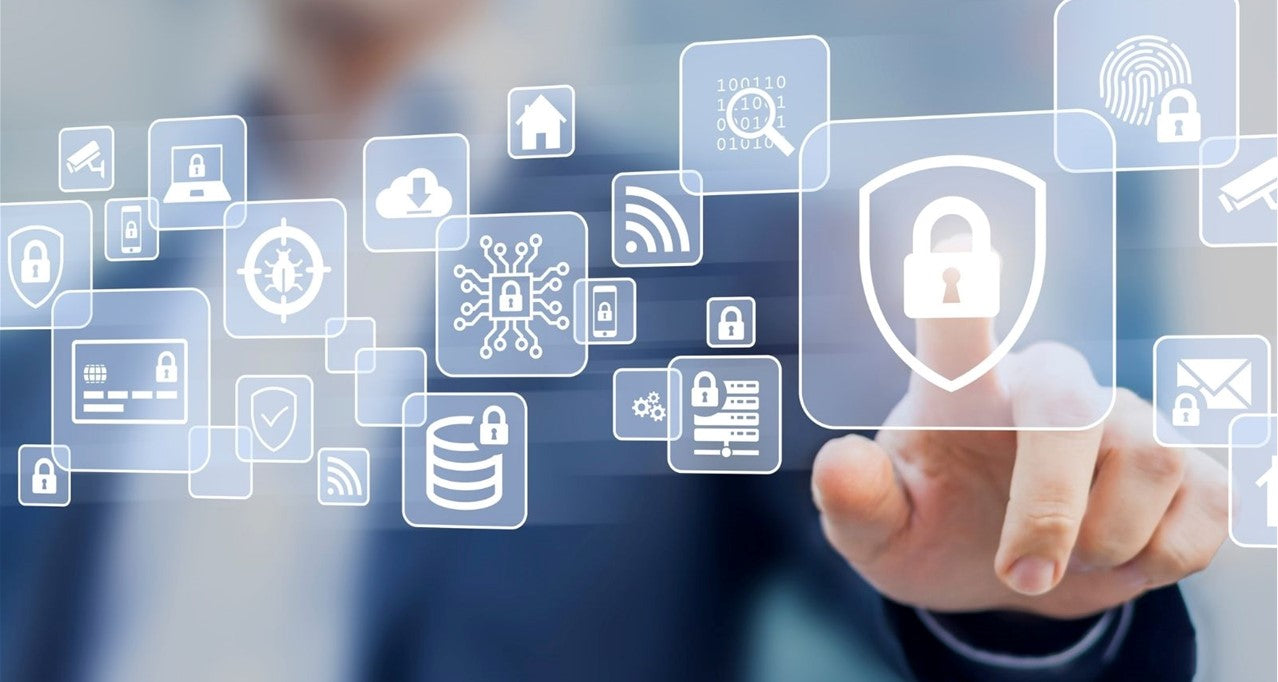 Get insights from NoFraud about the importance of remaining aware of and protected against e-commerce cybercrime with robust anti-fraud solutions.
View Details