Shoes are targets of return fraud & fake product switches
AUGUST 10 2020
PROTECT E-COMMERCE SHOE SALES WITH A RETURN TAG
This past weekend approximately $89M worth of shoes was sold online in the US alone. For the e-commerce stores and sellers supplying this market, we can guess that they were kept pretty busy. Embracing an annual average industry growth rate of 8.1% over the last 5 years, this $15BN/year industry is booming. Why is this so fascinating? Because with e-commerce return rates of shoes and apparel running at 30% (as opposed to 10% at brick-and-mortar stores), that equates to $13.3M worth of shoes returned every day.
E-commerce return rates for shoes and apparel are 30%
Preventing items sold online from being worn and returned. Shown here is the Compact Loop Pack - 10mm.
SHOES ARE RETURN FRAUD TARGETS
So, what's the big deal?
Firstly, there's the environmental impact of returns, mainly from carbon emissions and those that end up in landfills.
Secondly, there's the risk of exposure to return fraud in the form of either counterfeit product substitutions or wardrobing; the practice of purchasing an item with the intention of wearing or using and then returning it for a refund. It is a form of online shoplifting where the consumer feels emboldened because they only have to tick a box on a return form and not speak to a sales associate in person. There are also rising instances of snap and send back fraud, where a consumer only purchases shoes for use in a social media photo op and then returns them for a refund.
And thirdly, there is a high cost to e-commerce retailers and online sellers of lost resale value and the operational costs of dealing with fraudulent returns.
In an industry known for fakes and factoring in a growing trend of items fraudulently returned by dishonest consumers, shoes are a prime target
Yet, knowing the threat of this brazen customer behavior, manufacturers aren't progressive in measures used to combat return fraud. Fortunately, the industry has seen some brands take steps to protect their merchandise, one excellent example being Off-White's deliberately displayed red 'Zip Tie'.
Now, in reality, not every manufacturer is going to go down this path. So, at 360 ID Tag, we took our concept of adding a return tag to clothing and made a thinner tag and tamper-evident security seal especially, for shoes, jewelry, and other small accessories.
Our return fraud tags are no fashion accessory worthy of display and don't impede the customer from trying on the item for fit while at home
So back to acts of wardrobing return fraud and what an e-commerce business or online seller can do to protect their merchandise without offending customers with restrictive return policies. Let's look at common shoe styles and see how a 360 ID Tag can be attached to prevent product substitutions, wear and return or wardrobing.
4 WAYS TO ADD A RETURN TAG TO SHOES
The goal here is to add a return tag to shoes so they can still be tried on for fit and size, just not worn out or switched, because a highly visible 360 ID Tag isn't something people want to show off to their friends!
Sneakers
Shoes with straps
Buckle Closure Shoes
Peep Toe Shoes
WHAT ABOUT FRAUDULENT RETURNS OF PREOWNED SHOES?
It is not only new shoes that can benefit from an anti-return fraud tag.
With existing signs of wear, preowned shoes are more vulnerable to return fraud
On ebay alone, there are 652,000 pairs of preloved women's shoes listed for sale and 5,000 over on Poshmark. On ebay Top Rated Plus Sellers are forced to offer 30 dayd or longer free return periods to maintain their status. This time is a long enough window for a buyer to receive a pair of preowned shoes, wear them to a party or special event, for example, and send them back to the seller who would have no proof as to whether the shoes were worn or not if the soles are already scuffed. A classic case of wear and return or wardrobing return fraud.
Prevent preowned shoes from being worn and returned. Shown here is the Compact Loop Pack - 10mm.
ADD SOME WEIGHT TO YOUR RETURN POLICY
Now, it is true that not all buyers have bad intentions, but if we as sellers were able to protect ourselves from those that are online shoplifting, why wouldn't we? Just mentioning the presence of the return tag in your listings will be a significant deterrent to a buyer looking to engage in wear and return fraud or wardrobing, which leaves you dealing with honest buyers who probably have never heard of this phenomenon!
Protect shoes from wardrobing return fraud. Shown here is the Compact Loop Pack - 10mm.
A 360 ID Tag user who sells on Amazon commented that using the return tag added additional weight to her existing return policy without forcing buyers into accepting harsher restrictions
A long-term 360 ID Tag user Christopher commented: 'I saw this and thought 'why the heck didn't someone come up with this years ago? Just brilliant!!' It is so easy to use. I have purchased both sizes. I find even just wrapping around a sleeve is great. I make custom theatrical, renaissance, OC, LARP, Cosplay, Wedding garb specifically designed and patterned for individuals DungeonDudsNJewels. So returns just simply aren't something you want and 'tag tucking' is a sad fact of internet sales. I normally have less than 1% returns annually. So this for me is just a peace of mind thing. I highly recommend this product. It also ships fast. Works exactly as described. Just brilliant!"
The 360 ID Tag was created to solve this growing e-commerce phenomenon and is being used by independent boutiques to home-based businesses selling merchandise out of their basements and those in-between. We also can custom print the return tag material with your logo and return policy for large orders.
Want to talk return tags, have questions, or need some advice? Add a comment below, or send me a message at info@360idtag.com, and I'll be happy to help you out.
CHELSEA DUHS - FOUNDER 360 ID TAG
Find the right 360 ID Tag pack for your business
We offer a variety of 360 ID Tag packs, with different combinations of return tag material and tamper-evident security seals. You can also create a custom combination to fit your specific needs. Browse our 360 ID Tag products and select the return fraud solution that best suits the types of products you sell online.
LATEST ARTICLES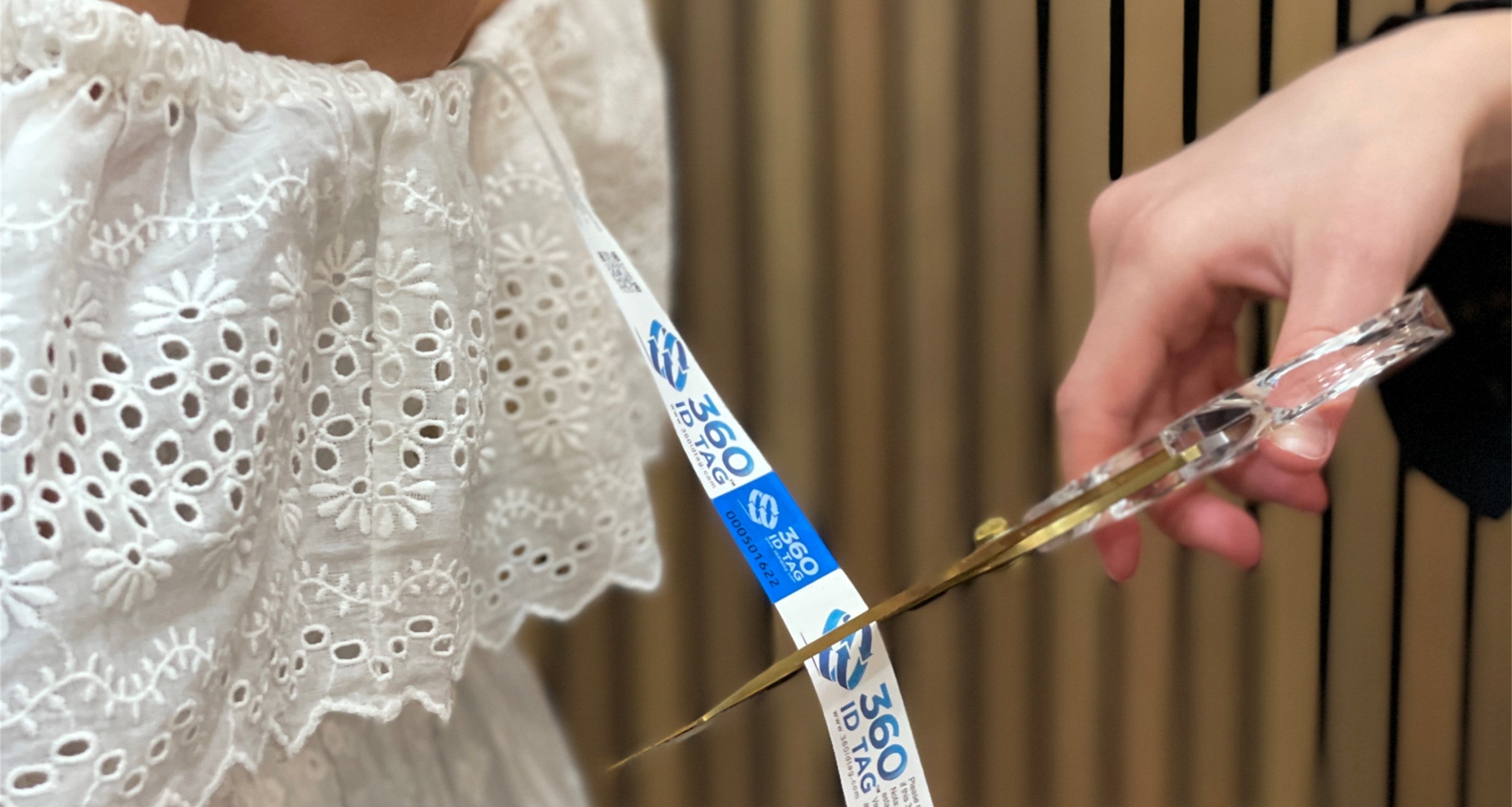 Is your e-commerce store plagued by return policy abuse over the long holiday shopping and return season? Extended return windows until the end of January and unscrupulous consumers engaging in wear and return fraud have businesses looking for solutions. Learn how to prevent wardrobing and other forms of return fraud with secure anti-return fraud tags.
View Details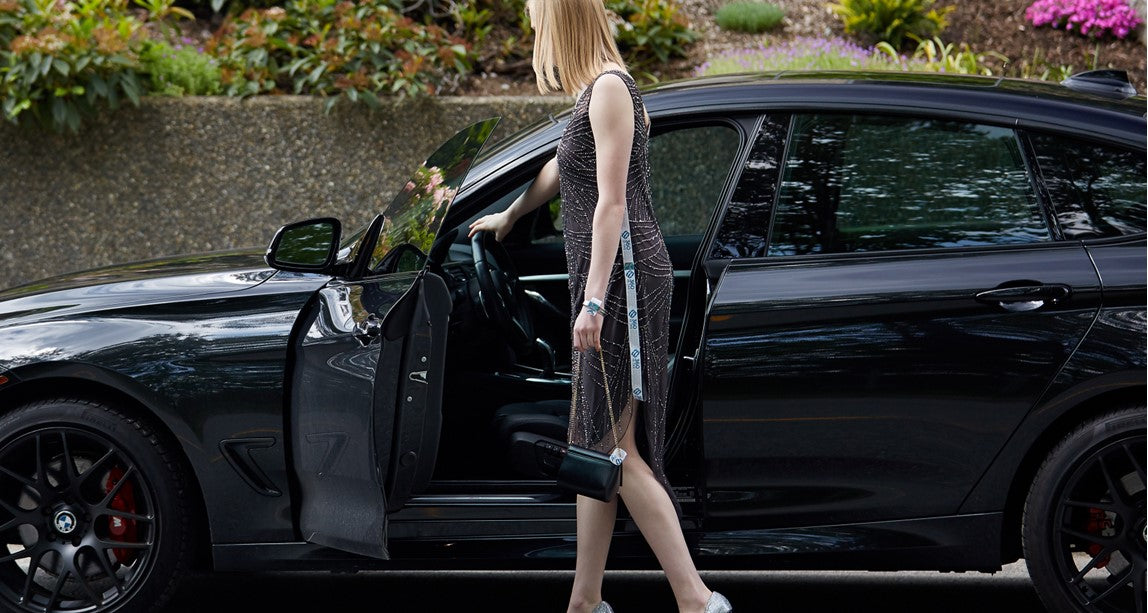 Wardrobing, also known as wear and return, is a form of fraudulent returns where consumers purchase merchandise, use it for a short period, and then return it for a full refund. Appriss reports 50% of retailers experienced wardrobing in the past year and notes "return of used goods" tops retailers' biggest challenges.
View Details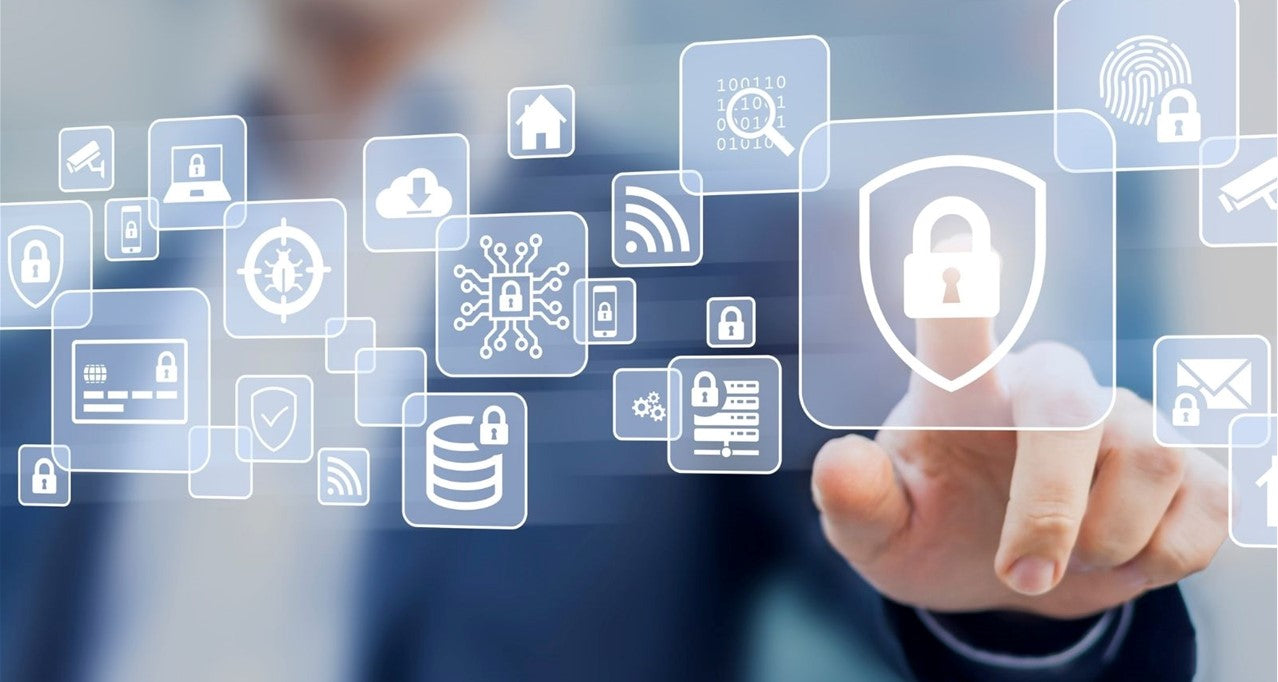 Get insights from NoFraud about the importance of remaining aware of and protected against e-commerce cybercrime with robust anti-fraud solutions.
View Details